Putting New Dragon's Breath in a Loved Quilt
In the early years I had made quilts for friends and family but I always yarn tacked them because I knew hand quilting was not something I wanted to try again and my attempts at free motion quilting on my domestic machine left me lacking. And sending it off to be quilted at that time was not something I knew about (years before internet).
I had made one such quilt for my son, Vincent, and he had used it so much that the backing had worn thin and he needed it repaired. If you look close you can see little black dots which is what was left of the yarn I tacked it with.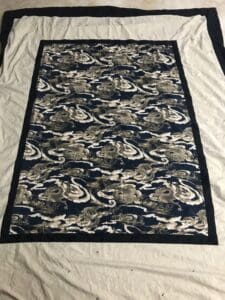 I trimmed the binding off, clipped the yarn tacks, replaced the batting and backing and  free motion long arm quilted it back together with a pantograph.  He is one happy young man.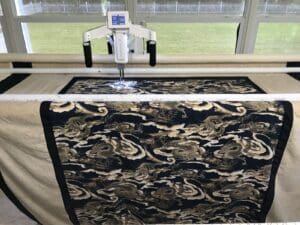 I love how it turned out and it made this simple quilt my son loved look stunning and he'll be able to love it for years to come.